Accommodations
​​A Note About Accommodations
Our wedding weekend is shared with several conferences downtown, which makes for a busy weekend in Memphis. Please book your stay as soon as possible, as hotels do sell out early!

The Westin Memphis Beale Street
170 Lt. George W Lee Ave, Memphis, TN 38103, USA
901-334-5900

Please book reservations under the Schaeffer-Anthony Wedding.
Marriott Memphis East
5795 Poplar Ave, Memphis, TN 38119, USA
(901) 682-0080

Travel and Transportation
Wedding Day Transportation:
We will be providing shuttle transportation both to and from the wedding venue. Pick up locations will be from The Westin, Marriott Memphis East, and Peabody Hotel.
Things to Do
Graceland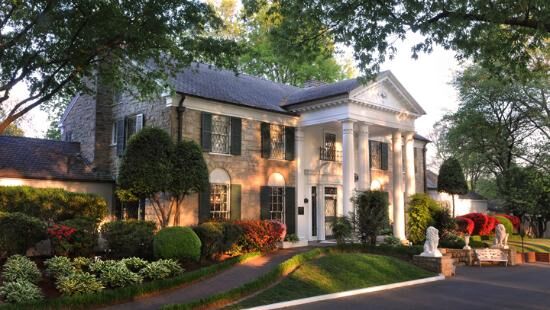 Elvis Presley Boulevard, Memphis, TN 38116, USA

Step into the luxurious life of the King of Rock 'n' Roll and explore Elvis' Graceland mansion
The Peabody
149 Union Ave, Memphis, TN 38103, USA

Grab a drink and watch the ducks march, a famous Peabody tradition (Downtown)
Sun Studio
706 Union Ave, Memphis, TN 38103, USA

Tour the most famous recording studio in the world (Downtown)
Bass Pro Shops at the Pyramid
1 Bass Pro Dr, Memphis, TN 38105, USA

Located inside a massive transformed sports arena along the banks of the Mississippi River (Downtown)
National Civil Rights Museum
450 Mulberry St, Memphis, TN 38103, USA

Located at the former Lorraine Motel (Downtown)
Railgarten Diner
2158 Central Ave, Memphis, TN 38104, USA

Outdoor Games, Drinks, and Live Music (Midtown)
Lafayette's Music Room
2119 Madison Ave, Memphis, TN 38104, USA

Great Music & Delicious Cuisine (Overton Square District)
Loflin Yard
7 W Carolina Ave, Memphis, TN 38103, USA

For Brews & Bites (Downtown)
The Second Line
2144 Monroe Ave, Memphis, TN 38104, USA

New Orleans Style Cuisine (Overton Square District)
The Beauty Shop
966 Cooper St, Memphis, TN 38104, USA

Brunch/Lunch: A '50s-style beauty shop, formerly Priscilla Presley's curl-and-dye spot (Cooper Young District)
Gus's World Famous Fried Chicken
310 S Front St, Memphis, TN 38103, USA

Silky O'Sullivan's
183 Beale St, Memphis, TN 38103, USA

Live Music (Downtown - Beale Street)
Shelby Farms The Greenline
6903 Great View Drive North, Memphis, TN, United States

A 10.65 mile paved, urban trail that connects pedestrians and cyclists in Midtown Memphis through Shelby Farms Park to Cordova